Dr. Aimee L. Wright - Plano Family Physician
Dr. Aimee Wright is committed to excellence in her medical practice, and as a Volunteer Clinical Assistant Professor at The University of Texas Southwestern Medical Center, she stands out as a leader among family physicians in Plano. The doctor utilizes the latest in medical techniques and technology to guide and assist you in your quest for optimal health. Additionally, Dr. Wright believes strongly in prevention and patient education with the goal of
avoiding
health-related problems rather than
treating
them after the fact. She realizes the importance of good communication and makes sure to keep patients fully informed by timely notification of test results, referrals, etc . Read more about Plano family physician Dr. Aimee L. Wright below.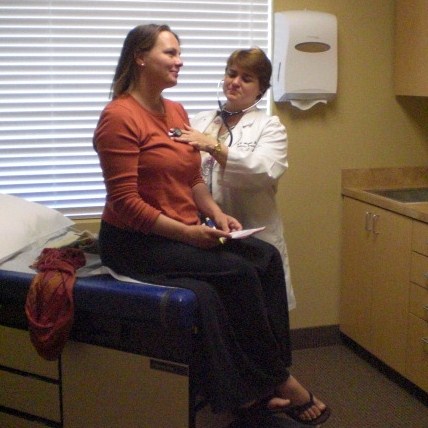 Dr. Aimee L. Wright
Dr. Aimee Wright provides each patient with an exceptional level of care and attention. She prides herself in delivering personalized, traditional family medicine for your entire family, and offers that rare combination of both intellect and caring.

Dr. Wright graduated from the University of Texas Southwestern Family Medicine Residency Program, where she was honored to serve as chief resident from 2001-2002. She scored in the top 7% nationwide on her licensing exam, and has consistently excelled at her chosen profession. She now serves as a Volunteer Clinical Assistant Professor at UT Southwestern Medical School, and is instrumental in teaching the next generation of doctors. In addition, she has volunteered to provide medical care to under-served children in the evenings at a free pediatric clinic in Richardson every year since she started her practice in 2002.